During last week's Gartner Symposium/ITxpo, held in Orlando (http://www.gartner.com/symposium/us), Gartner http://www.gartner.com released its annual top 10 technologies and trends that will be strategic for most organizations in 2013.  Every year, I anticipate the release of this trend list as it always helps me confirm the trends I am seeing in the marketplace.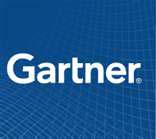 As I do every year, I provide for you, via this post, the list of Gartner's Strategic Technology Trends, along with my summary observations about the trend and what Gartner has to say.   As a note before we begin the review, Gartner defines a strategic technology as "one with the potential for significant impact on the enterprise in the next three years. Factors that denote significant impact include a high potential for disruption to IT or the business, the need for a major dollar investment, or the risk of being late to adopt."
So with that, here is the list of Gartner's Top 10 Strategic Technology Trends for 2013 along with my summary thoughts.
Mobile Device Battles:  Unless you've been on Mars, you know that individuals are moving to mobile devices as a primary means to access information and stay connected.  We see this everywhere as we go about our daily activities.  Gartner is predicting that by 2013 mobile phones will overtake PCs as the most common Web access device worldwide. Plus, more individuals are switching over to tablets as their primary device.  Gartner says that by 2015, media tablet shipments will reach around 50 percent of laptop shipments.   Gartner also mentions the announcement of Windows 8 as a turning point in the mobile industry.  Window's 8 is Microsoft's big bet on mobile. For CIOs, the mobile device trend means they will need to support a greater variety of form factors and this will reduce the ability to standardize across the enterprise on PC and tablet hardware, software, and services.
Mobile Applications and HTML5:  Developers are flocking to mobile as a way to deliver applications and services.  As they do, they look for standard development tools.  Gartner points out that the market for tools to create consumer and enterprise facing mobile apps is complex with well over 100 potential tools vendors.  While for the next few years, no single tool will be optimal, six mobile architectures – native, special, hybrid, HTML 5, Message and No Client will remain popular.  The Gartner report does say that we should expect a long term shift away from native apps to Web apps as HTML5 becomes more capable.
Personal Cloud:  As individuals gradually move off the PC platform, the personal cloud will gradually replace the PC as the location where individuals go for all their digital content and services.  Individuals will be drawn to the cloud for the benefits of mobility, portability, and an always-available place where they store content and go for all their digital needs.   Gartner expects that no one platform, form factor, technology or vendor will dominate the personal cloud market, but that managed diversity and mobile device management will be an imperative.
Enterprise App Stores:  Gartner predicts that some app store vendors will end up specializing in specific devices and/or types of apps.  This will force the enterprise to deal with multiple stores, multiple payment processes and multiple sets of licensing terms.  As employee usage of these stores increase, CIOs and IT departments will need to provide some type of governance system and brokerage services on behalf of the entire enterprise.
The Internet of Things:  The Internet of Things (IoT) has been a trend we've been watching for awhile.  More and more sensors and computing devices are designed to be embedded into physical items at time of manufacture.  These physical items are then naturally connected to the Internet.  Key enabling technologies include embedded sensors, image recognition technologies, GPS, cellular communications, and Near Field Communication (NFC).   The important strategic implication is that the IoT will enable a wide range of new applications and services for enterprises and consumers alike.
Hybrid IT and Cloud Computing:  The Cloud Computing trend is maturing and many IT organizations realizing that they have a new responsibility… that of an internal cloud services brokerage (CSB) and governance role.  Only the IT organization can help coordinate and improve the provisioning and consumption of inherently distributed, heterogeneous and often complex cloud services across the enterprise for both  internal users and external business partners.
Strategic Big Data:  2012 was all about understanding the Big Data trend and implementing some pilot projects to learn how to deal with data volume, variety, velocity and complexity.   During 2013, Gartner says that the focus will shift from a focus on individual departmental projects to establishing a cross-enterprise strategic information architecture.  Gartner expects organizations to move away from the concept of a single enterprise data warehouse towards a strategy that includes multiple systems.  These multiple systems will necessitate "logical" enterprise information architecture that includes content management, data warehouses, data marts and specialized file systems tied together with data services and metadata.
Actionable Analytics:  As enterprises deal with the Big Data trend, users are increasingly demanding advanced analytical capability that harvests insights from that Big Data.   Gartner says that in 2013 we will see a shift where IT leaders can begin to afford to perform analytics and simulation for every action taken in the business. Gartner says analytic professionals will focus on utilizing simulation, prediction, optimization and other analytical tools to empower even more decision flexibility at the time and place of every business process action.
In Memory Computing:  In memory computing (IMC) can significantly boost computing performance by moving data off of disk storage devices and into memory.  Operations that previously took hours to process data can be completed in minutes and seconds.  Gartner sees this technology as transformational, allowing applications to detect correlations and patterns pointing at emerging opportunities and threats "as things happen."  While most likely not a mainstream trend in 2013, it is an important long term trend in computing that will impact IT departments.  Gartner predicts that numerous vendors will announce new in-memory-based solutions over the next two years.
Integrated Ecosystems:  Gartner confirms that we are seeing a shift towards more integrated systems and ecosystems.  CIOs have a need for IT systems that can help them drive to a lower TCO, are less complex, and more reliable and secure.  Vendors are also interested in driving this shift as they would like to provide a complete solution stack in a controlled environment, but without necessarily the need to provide any actual hardware.   To meet this need, traditional vendors are combining hardware, software, and services into appliances that address an infrastructure or application workload.   Cloud-based vendors are providing a standardized and integrated foundation for ISV development and application runtime.  Mobile-based vendors are busy building varying degrees of control across an end-to-end ecosystem
For More Information